Trimming of Cotton Buffing Wheels
New Buffing Wheels
Careful preparation of buffing tools is a prerequisite for an optimal surface result. The finer the fiber structure on the working surface of the discs, the better they work. Unused and untreated cotton buffs do scarcely accept polishing pastes. In consequence, buffing results will be unsatisfactory and inefficient. That is why trimming of buffing wheels must be carefully performed prior to each use until a very fine velours of microfibers has been established throughout its working surface.
Please follow our instructions step by step in order to obtain optimum surface qualities during the long service life of the valuable EICKELIT buffing tools. Please always observe our Safety Instructions!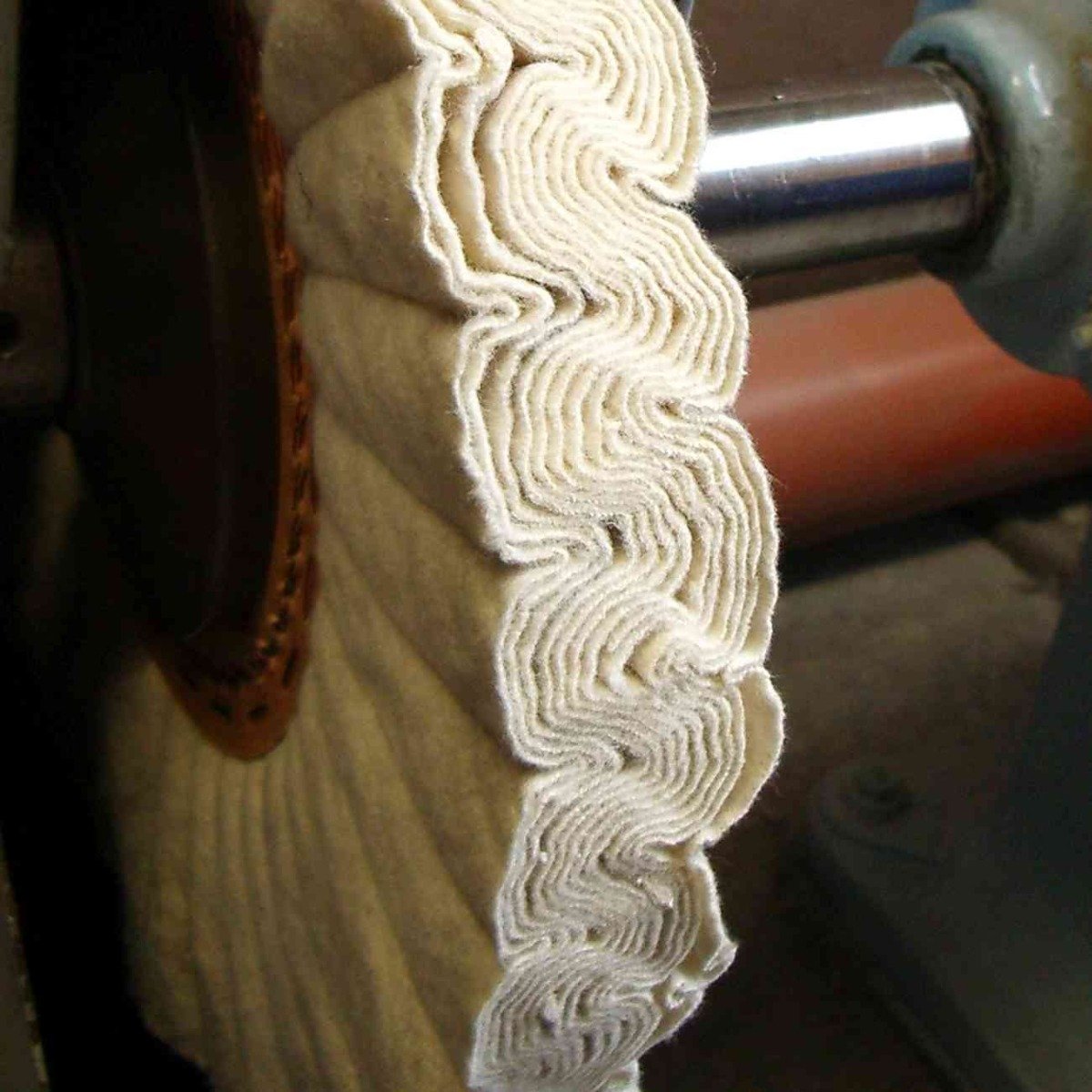 First of all, the working surface and the edges of the new buffing wheel must be roughened intensively. The aim is to create a homogeneous surface with a very fine microfiber velours.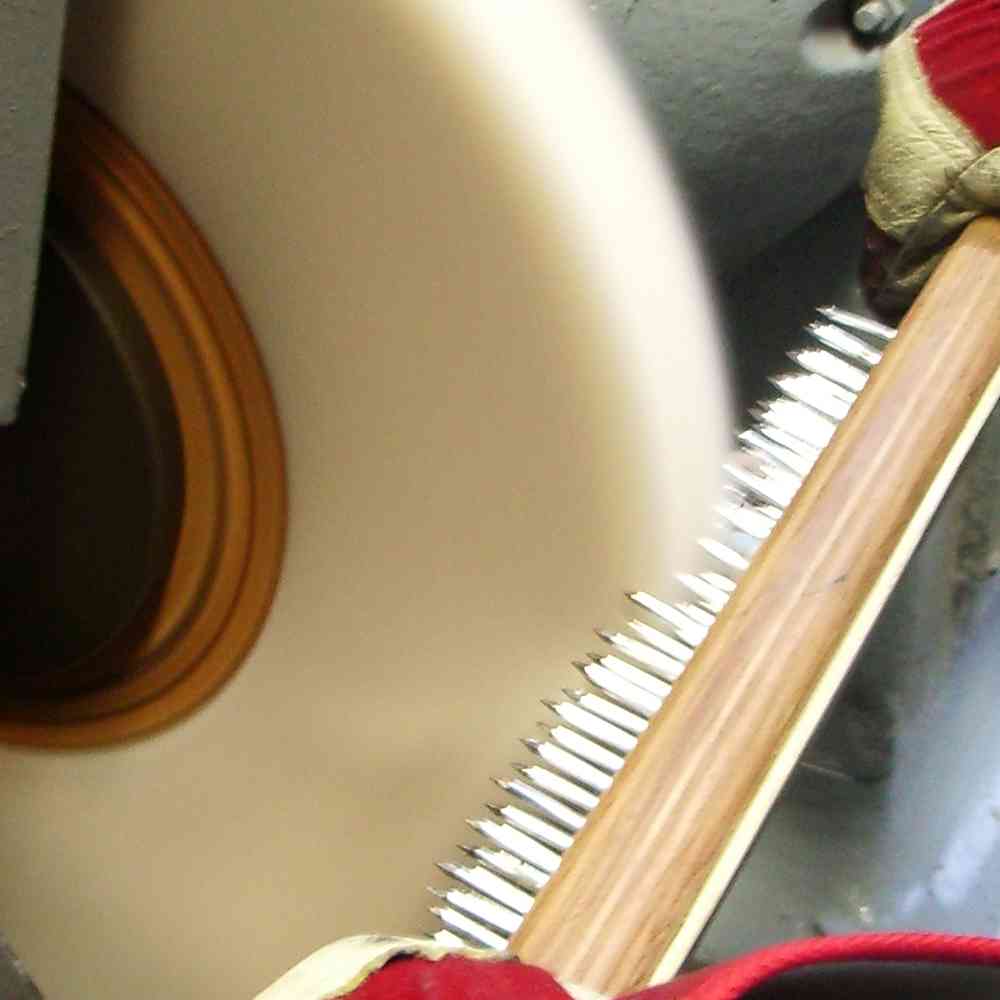 The yarns of the cotton fabric are untangled with a coarse dressing brush (e.g. the EICKELIT rough dressing rake). At the same time, the edges of the disc should be rounded. The ideal position of attack with the dressing tool usually is at the lower third of the buffing wheel perimeter. Please perform a regular alternate motion at sufficient pressure.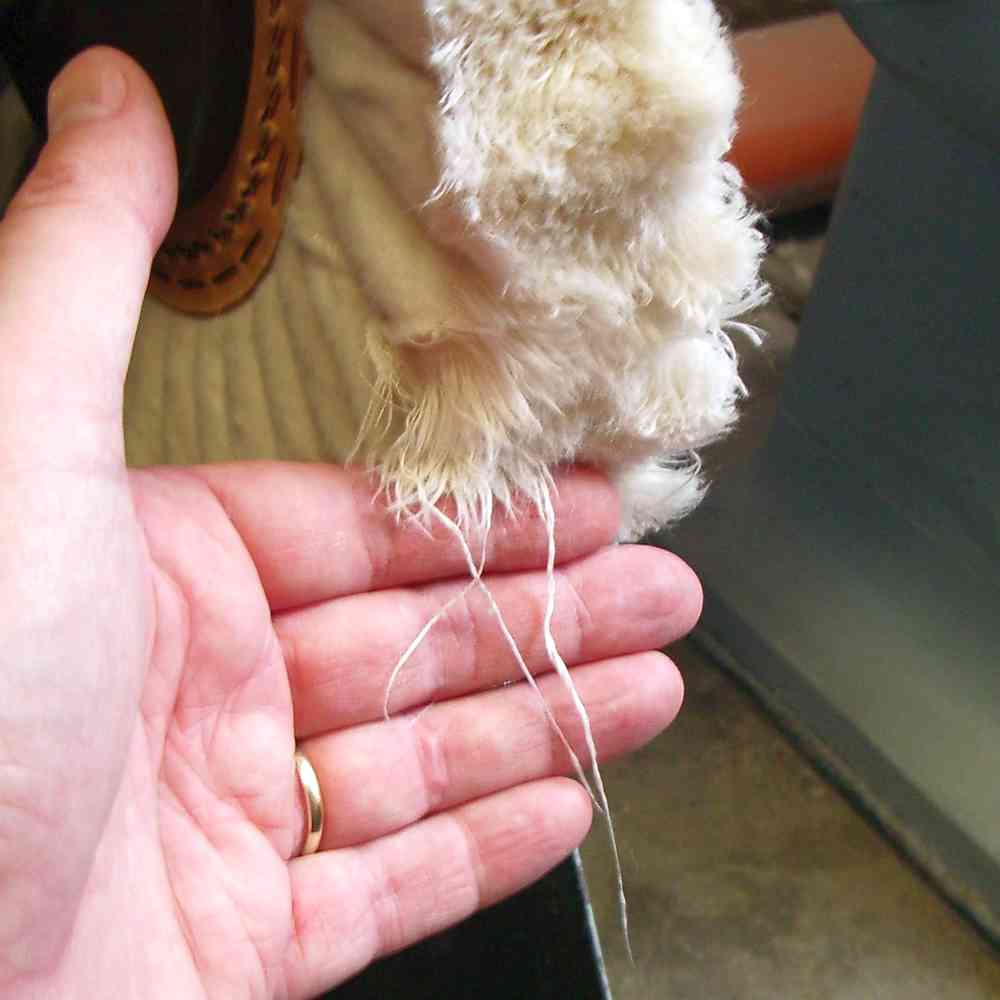 After rough dressing, the thread remnants must be removed from the buffing wheel. First you cut them off with a pair of scissors.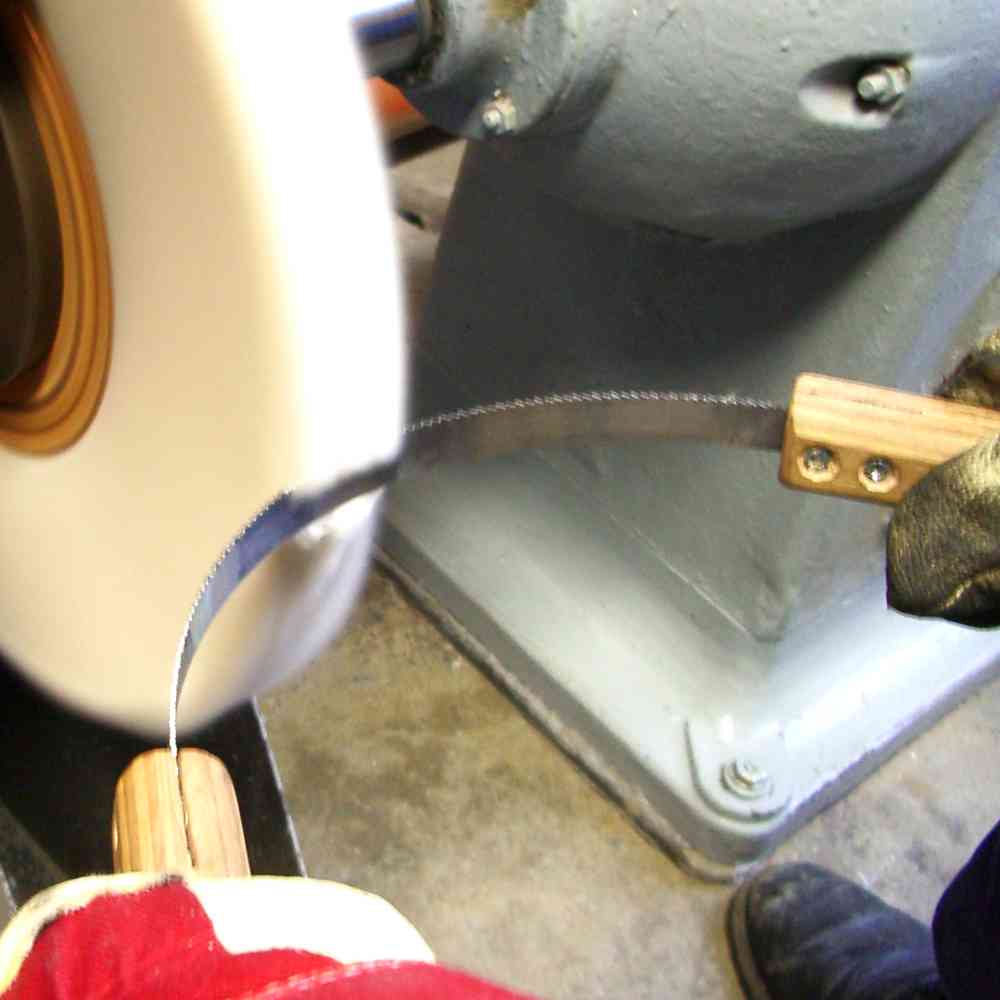 Next, the disc is dressed with a suitable, sharp-edged tool applying moderat pressure (e.g. EICKELIT dressing tool). This releases the microfibers of the cotton fabric and at the same time shaves off excess yarn residues. After dressing, the working surface of the buffing wheel should have a fine velours with a thickness of 3-5 mm.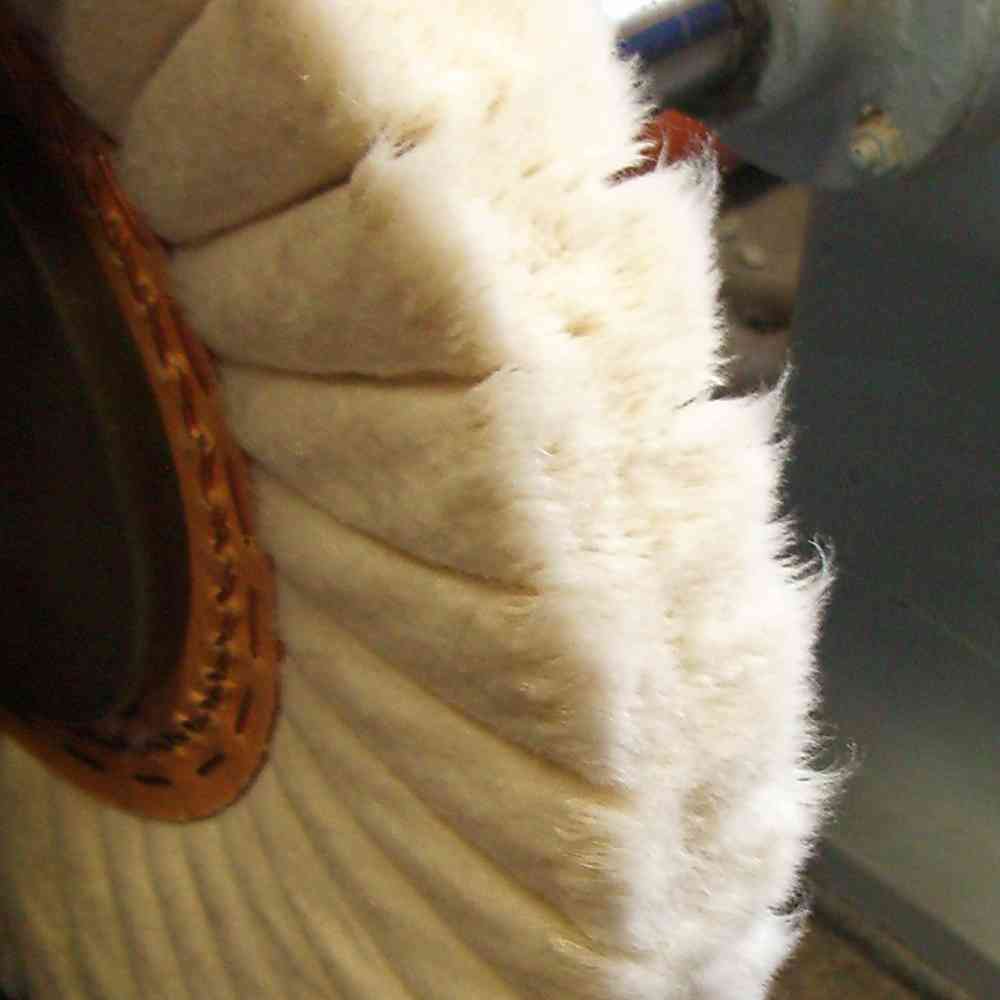 Video instruction of dressing a disc
In the following video, we show you how to dress a cotton polishing wheel from full-round sheets using the EICKELIT rough dressing rake and a scraper:
Reconditioning Used Buffing Wheels
Used buffing wheels should also be re-dressed on a regular basis. This is especially true
if buffing discs are to be used again after a long period of storage
if residues of polishing paste have solidified and the cotton layers have stuck together (disc looks glossy)
if the buffing discs are heavily contaminated with material abrasion
if the shape of the working surface has become inconsistent due to one-sided wear.
Please follow the same steps to dress used buffing discs as you would to dress a new cotton buffing disc. When using high-gloss buffing discs, make sure that they are not contaminated again with abrasive particles (e.g. paste residues, metal dust, etc.) after dressing.