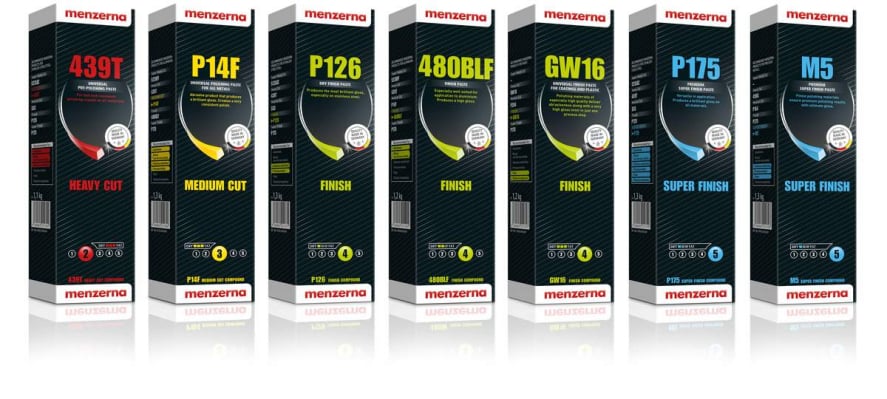 Professional polishing compounds from Menzerna
Since 1888, Menzerna has been setting standards in the development and production of professional polishing compounds for industry and craftspeople. For every surface and all conceivable applications, Menzerna supplies the suitable polishing agents in premium quality: whether as solid polishing compounds, or in the form of polishing emulsions.
Polishing compounds in premium quality - Made in Germany
Menzerna's innovative formulations and polishing processes enable impressive polishing results to be achieved. Based on extensive formulation know-how and a precise understanding of user requirements, Menzerna is today regarded as one of the world's technologically leading specialists in the polishing industry.