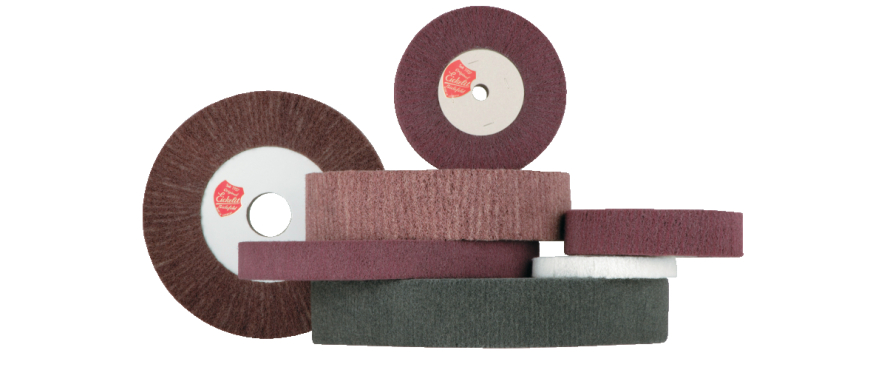 Abrasive Non-Woven flap-wheels
EICKELIT non-woven abrasive flap-wheels provide for high-quality and characteristic grinding patterns on metallic workpieces. With a large variety of strengths, abrasives and coarseness we can optimally support our customers in many applications such as cleaning, polishing or creative surface design.
Individually Customizable Non-Woven Flap Wheels
We ship our extensive standard range within 2-3 days. Moreover, our configurator enables any combination of diameter, strength, hardness and bore diameter. We manufacture your individually configured flap-wheels within a few days according to your specifications.