Shank Mounted Buffing Tool EFFEKTA Flannel "Soft"
Material: FM230
Ø 80 - 150 mm
Thickness: 15 - 60 mm
---
EFFEKTA® Buffing Wheels
EFFEKTA buffing wheels are high-performance tools for finish-buffing. They are constructed of multiple pleated plies of raw cotton fabric, which ensures a good cooling effect with a very high finish-buffing performance. The soft pleats perfectly adapt to complex surface geometries and provide for random contact patterns. Therefore, EFFEKTA buffing wheels produce particularly uniform surface qualities.
Our shank tools are miniature versions of the tried and tested EICKELIT designs. They complement the buffing process when it comes to the precise cut-buffing and finishing, particularly of surfaces with complex geometries.
Product Features
Ventilating shaft tool made of soft Molton FM230
6 - 24 mirror-inverted layers with very soft EFFEKTA pleating
Diameter from 80 - 150 mm
Configurable width from 15 - 60 mm
Tensioning mandrel with a diameter of 6 or 8 mm, cast with thermosetting synthetic resin compound
Recommended optimal circumferential speed: 20 - 35 m / s
Maximum permissible speed (depending on the diameter): 4.500 - 8.500 1 / min
Flannel FM230
Flannel (also called Molleton) is a type of fabric that is made from heavy raw cotton nettle. Through roughening, the fabric structure is specifically weakened, creating a very soft and flexible material with a fine microfiber velor. At the same time, remnants of the abrasive natural impurities are brushed from the raw cotton fabric.
Flannel FM230 is a raw cotton cretonne finely roughened on both sides with a specific weight of approx. 190 g/m². Polishing discs made of flannel FM230 are used in particular for high-gloss polishing on non-ferrous metals, varnish and plastics.
Dimensions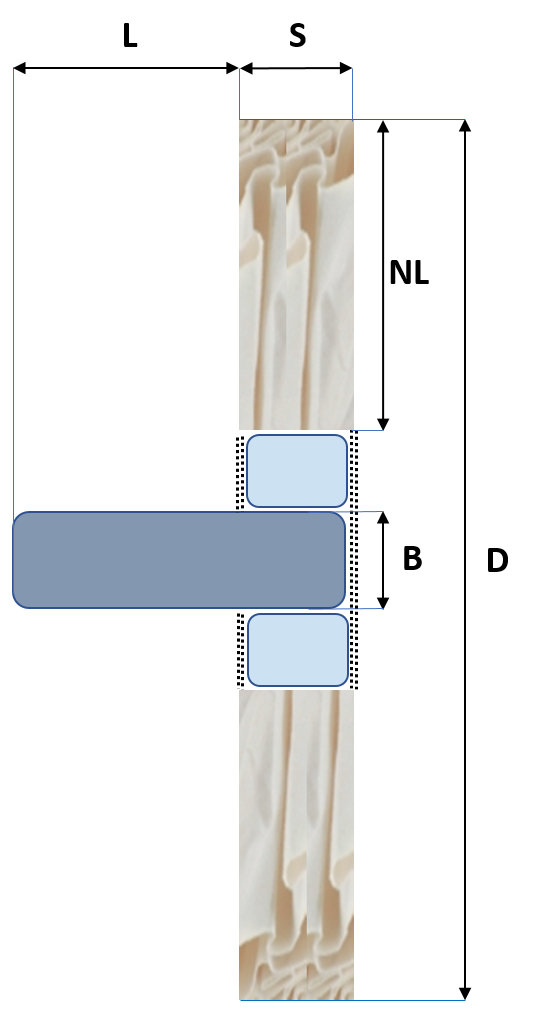 * Observe the safety regulations for the minimum clamping depth of shank tools!
---
---
Heat Development of EFFEKTA Buffing Wheels
Due to their large contact surface, EFFEKTA buffing wheels develop significant frictional heat. With its powerful air flow, EFFEKTA can efficiently remove this excess heat from the work piece
Materials with low thermal conductivity (e.g. plastics, wood, etc.) tend to quickly overheat. This can be avoided by carefully dosing the immersion depth and polishing time
General Information on Polishing
---